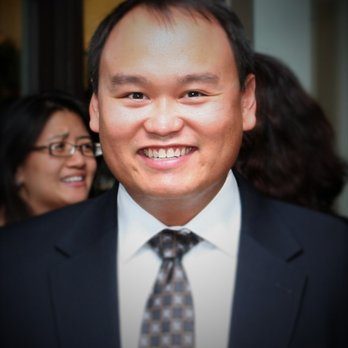 Attorney/Patent Counsel - Wong & Rees LLP
Michael Nguyen
Richard is such an amazing public speaking coach! His attention to my quirky mannerisms and help in focusing my message to a nonprofit audience is so important and helpful! I give him and his services my highest recommendation. In just an hour, I came away with a game plan to explain my message with alacrity and readiness to take on the world! Go chat with Richard today!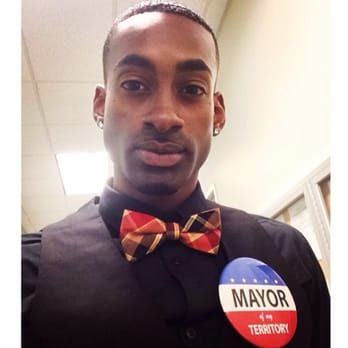 CEO - Ring-A-Bell Enterprises
Asher Bell
I had the pleasure of working with Richard this year for the first time and let me tell you this was way more than I expected! Richard is extremely detailed, enthusiastic, supportive, driven, and knowledgeable about his business and industry. Even for those who have 10+ years of experience can come to one of the classes and learn new things and even identify new skills when working with Richard. I highly recommend taking one of his workshops and seeing for yourself the dynamic atmosphere he brings and will leave you wanting more.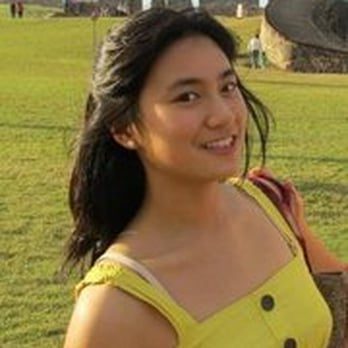 Growth - Stripe
Lauren Dai
Richard gives highly actionable advice during his coaching sessions. I recently gave a speech using techniques I learned from Richard's class and earned many compliments for 1) structure, 2) story telling techniques, and 3) vocal variety among other areas. Richard's class has helped me go from a solid public speaker to a public speaker with much more range and variety. Would definitely recommend!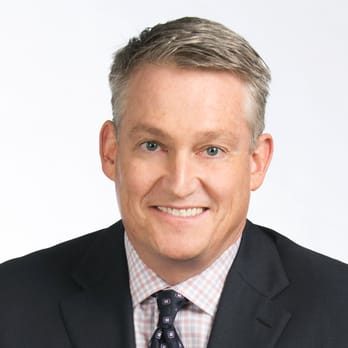 Founder, Broker, Speaker, Author - Ackerman Realty Group
Craig Ackerman
I hired Richard to help me with a family event in which I was presenting and he did a wonderful job. Richard has style and knows how to get to the heart of the matter. His assistance allowed me to deliver my talk with confidence, poise, and clarity. Richard is a true professional who does provide a valuable service, so that, you don't have to worry about not saying what you really mean. Richard Rocks.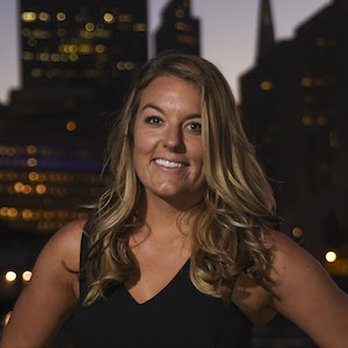 Founder & CEO - EmPower Media Group
Erica Lawler
I worked with Richard in 2016 when I launched my online Marketing business, EmPower Media. Richard was patient and constructive while we perfected my elevator pitch. Due to his drama background and professional experience he makes an extraordinary coach.
Richard really cares about his clients and wants to make improvements in short amounts of time. He is not afraid to tell you how it is. Hire him if you want to improve your business, your life and your public and personal speaking skills.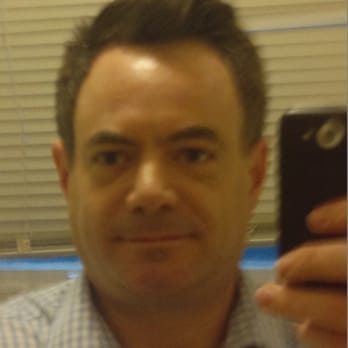 JD
Geoff Lewis
I recently engaged Richard Bannin as a Communications Consultant to bring my public speaking to the next level and I cannot recommend him more highly! I have known Richard through Toastmasters and I have always been impressed how he speaks with confidence and poise. Richard brings to The Confident Speaker a unique and dynamic combination of talents and credentials, including his seasoned business presentation skills, his professional/degreed theatre training, and his extensive Toastmasters experience. Both as a speaker and as a coach he is as good as it gets. I would definitely recommend Richard to anyone who wants to improve their public speaking skills, whether for professional or personal reasons!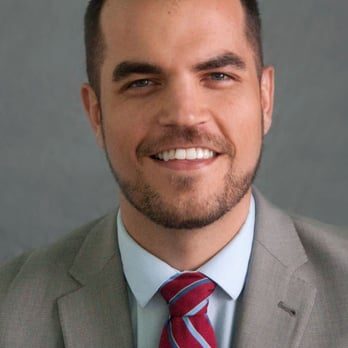 Attorney - McLaughlin Sanchez LLP
Isaac Jacobson
As an attorney, I'm trained to speak in front of judges and juries, and I have years of experience in the courtroom. However, I have less experience in other public speaking venues, so I worked with Richard to improve in those areas. Richard helped me prepare for speaking engagements that I do on behalf of my business. He shared techniques with me that I simply didn't know before working with him: how to move around the room with intention; where to look; how to engage the audience; and how to prepare interesting visuals. Based on my work with Richard I know my speaking engagements are more interesting, professional, and engaging. I highly recommend The Confident Speaker.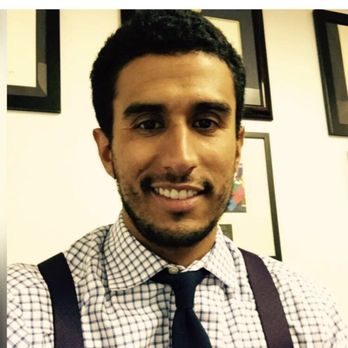 Immigration Attorney
Manuel Ugarte
I have had the pleasure of attending two presentations by Richard on public speaking, in particular public speaking for lawyers. He brings his expertise from theater and acting to the courtroom, boardroom and much more. He breaks down the elements of confident speaking to presence, creating rapport with the audience, and storytelling. He doesn't just throw information at you, he makes you practice with exercises and drills. Do you want to be taken seriously when you speak? Have you heard yourself talk or video recorded yourself? Where are your hands? Where are your eyes? It matters. Richard helps with all this and more. Definitely reach out and begin mastering public speaking. With his help, I have become cognizant of my posture demeanor, pitch and other areas I took for granted.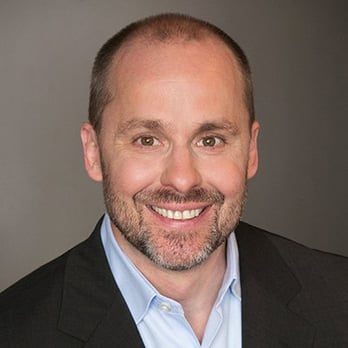 Partner - McLaughlin Sanchez LLP
Michael McLaughlin
I hired Richard Bannin of The Confident Speaker to assist me with my public presentations. I do a lot of public speaking and didn't have any problems with nerves or lack of confidence. But I knew I needed speech coaching to help me organize and simplify my PowerPoints to simplify my presentations and make them run more smoothly. (I suffered from that common problem of too much data and information on each slide.) Richard helped me simplify my slides, organize my presentations, and just make them run much more smoothly. It worked! And it's so much easier than trying to speak from over-stuffed PowerPoint slides (which everyone hates and no one reads anyway). Richard was a fantastic help and so easy to collaborate with. If you do any amount of public speaking, be sure to contact Richard. Highly recommend!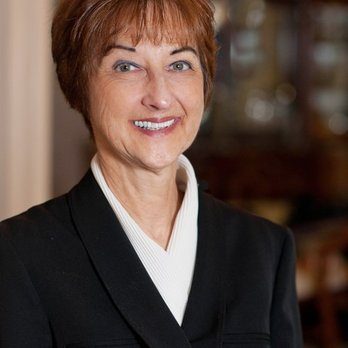 Managing Partner - Palladian Law Group
Nancy Lewellen
Richard Bannin uses his acting background to make great suggestions on how to improve one's voice, the intelligent use of pauses while speaking, ideas for posture and movement and so much more. I have used his methods, and my public speaking has definitely improved. As an attorney, I am called upon to speak in front of various people and in the court room. Using Richard's methods has definitely made me a better public speaker and improved my confidence as well. I recently watched him do a mock negotiation between two volunteers and he made terrific suggestions for both parties after the demonstration. I heartily recommend him and already have given his name to several business associates.
Account Executive - Shippo
Rich Rodman
Richard Bannin is one of the most confident and seasoned speakers I've had the privilege of coming in contact with. His ability to mold mediocre speakers into confident speakers is exceptional and truly world class. I seek out his advice every chance I get and can say with confidence that I've learned the majority of my public speaking skills from him. I would encourage you to speak with Richard and see if he's a good fit for you. Ask about his credentials, experience, and style; I'm confident you'll walk away asking yourself why you didn't engage him sooner.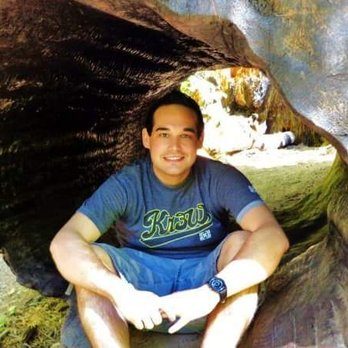 AVP - Umpqua Bank
Aaron Delgado-Bonson
Richard has made me a stronger communicator, a more effective leader and has helped me grow my business. I initially referred my team over to Richard after seeing what he did at a workshop for a networking group. The results from that series of ongoing team coaching sessions have been so immensely effective that I decided to refer myself to Richard for my individual communication needs. I am a seasoned banker and have had much experience with outbound business development, relationship management, and overall leadership communication, however, I could see the value that Richard could bring to me and how I could be my best self. I have had 2 sessions so far with Richard and have received more immediately actionable tools and tips than in my entire professional development training. When I first went to Richard initially I was unsure as to how it was going to go and what the format was going to be. I knew that I needed something, however, I didn't quite know what I needed. Richard had a complimentary session with me to get to understand where I was at and what I truly needed. He uncovered things that I was not even aware of and created a collaborative and tailored plan for my growth. I would recommend Richard Bannin to anyone who is new to any professional career, who is a veteran looking to refine and hone their skills, and to who would like to grow any aspect of their communication with others. I am truly a confident speaker now thanks to Richard!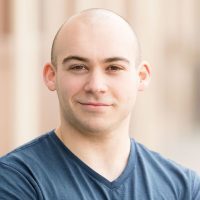 Chief Course Designer/Consultant, Corey College
Corey Padnos
I'm already a great public speaker and a highly accomplished voice-over artist, so it's hard for me to find a good coach who doesn't want to stroke my ego. I want to be great--and after working with Rich, I know he's reliable for making good speakers in the top 1%. I've worked with many coaches and Richard is WORLD CLASS at what he does. You want a public speaking to coach to blend professionalism with theatricality. Richard Bannin is that blend. Stop reading this review now and book him before the world discovers this gem or Hollywood steals him from us.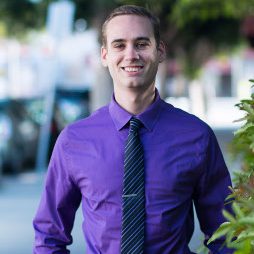 Owner - Premier Chiropractic
Dr. Bradley Bailey
I took one of Richard's speaking workshops a while back. I'm not naturally comfortable in front of people. In fact I hate speaking formally in front of groups (who doesn't). Work however demands that I present fairly regularly on various topics both with and without powerpoints to refer to. I can say that the group setting of Richard's workshop was a great balance between feeling like I was in a safe environment as well as pushing me out of my speaking comfort zone. He has a background in both sales and theater and man will he get you to break some public speaking "rules". 
My presentations have been more comfortable for me and much much more impactful and exciting for my audiences as well. If you have a speaking engagement or presentation with something on the line I'd definitely recommend doing some work with Richard.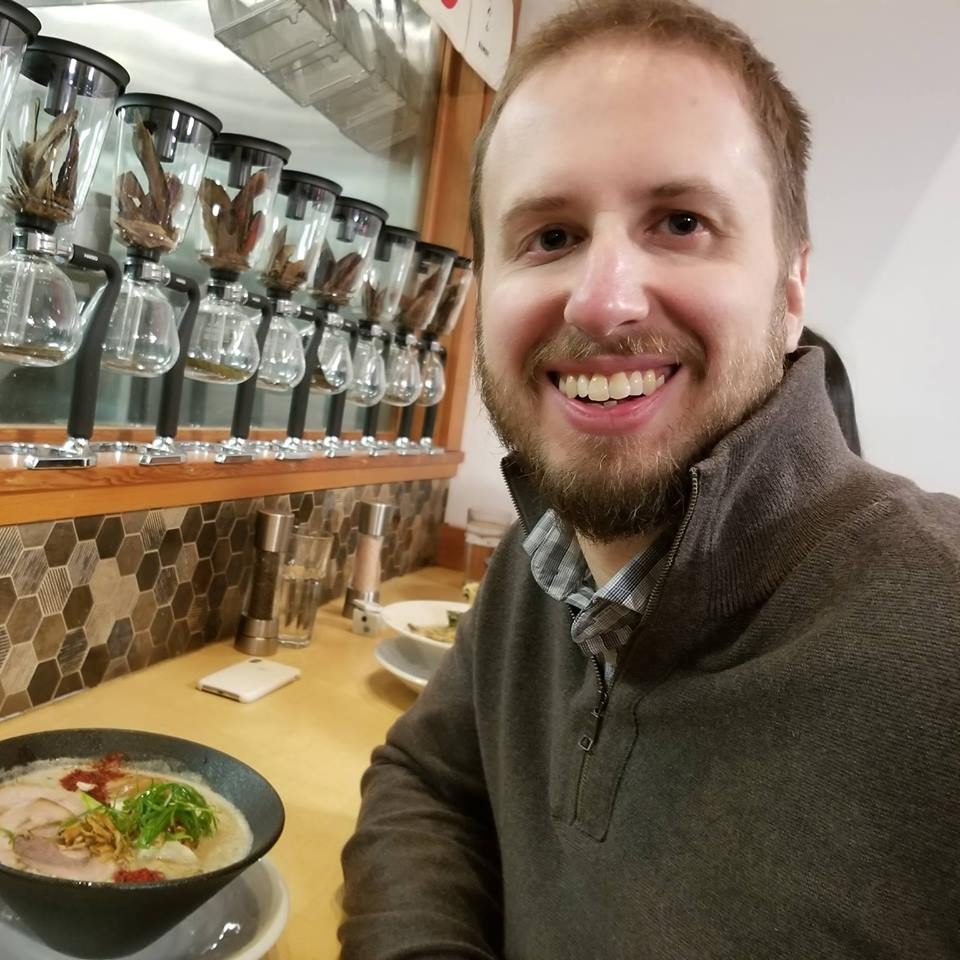 AR/VR developer - Wells Fargo Innovation Group.
Benjamin Savage
Richard is a consummate professional in the field of public speaking and I consider myself extremely lucky to have come across his workshops. Not only has he helped me become more comfortable when speaking in front of audiences, but has taught me valuable lessons about structuring my speeches, making good use of body language and developing a more powerful speaking voice. At each workshop he immediately identified my weak points and gave me excellent suggestions on how to correct them. I've attended three workshops so far this year and intend to take part in many more!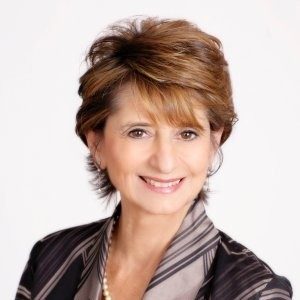 Residential Leasing Specialist - J. Wavro Associates.
Highest producing agent in San Francisco for residential leasing

Joanne Fazino
Richard is a very accomplished and talented trainer for public speaking. He has creative ideas and he is a wealth of knowledge. He has acting experience which adds to his colorful and extremely useful presentations, whether for a 30 second elevator pitch to a 30 minute (more or less) presentation, job interview or special occasion event. Use Richard -- you will not be disappointed!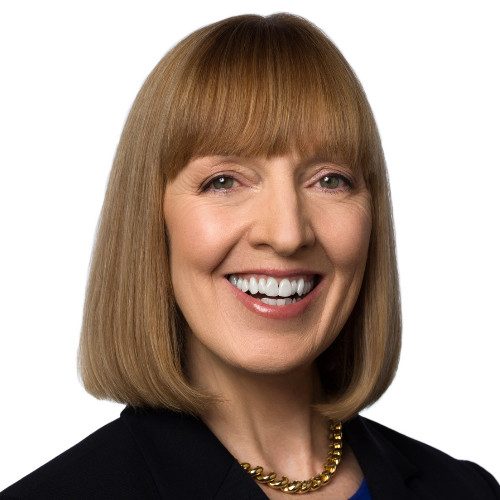 Principal, Pivotal LLC
Adrienne Dale
Over the course of a fast-moving 6 hours, Richard took a group of people with a wide range of experience and confidence and coached us all to a more polished and effective level.  His knowledge, expertise and enthusiasm ring clear throughout the course.  Starting with a well-structured agenda, he incorporates lecture, demos and on-our-feet practice and real-time tips and encouragement.  Watching and listening to the other participants enhanced the learning. Highly recommended!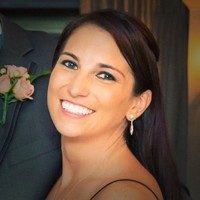 Director of Partner Development - Singular.net
Christen Luciano
Richard was an amazing addition to our sales enablement program, providing the skills needed by our sales org to be confident in composure and close deals! Richard brings a unique background in theater and Sales Engineering that resonated with our team and made the training engaging and extremely valuable. We are looking forward to continuing our work with him.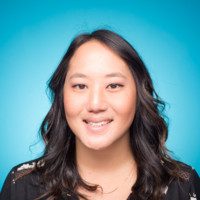 Destination Manager Hawaii - GetYourGuide
Jennifer Loh
If you're looking to up your public speaking game, I highly recommend working with Richard. Not only is he an expert speaker, but his tips and tricks help you elevate your skills.
I recently attended one of his public speaking workshops and learned so much about myself and my ability. In preparation for the class, Richard provided some pre-work for us to ensure we make the most out of the workshop. The group size was small, offering a perfect setting to work on your skills while getting to know everyone. Everything from the pre-work, to the reminder email, to the execution of the workshop itself were well-organized and thoughtful.
After taking his workshop, I gave a speech to my company. The feedback I received from the workshop helped me give a well-delivered speech. After my presentation, I got a lot of positive feedback from my peers and my manager. I don't think I could have pulled it off without Richard's help.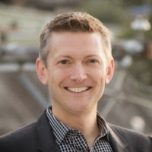 Partner, Sr. Sales Agent - Keller Williams SF Realty
Michael Minson
I hired Richard Bannin of the Confident Speaker to assist me with my public presentations. I do a lot of public speaking and didn't have any problems with nerves or lack of confidence. But I knew I needed speech coaching to help me organize and simplify my PowerPoints to simplify my presentations and make them run more smoothly. (I suffered from that common problem of too much data and information on each slide.) Richard helped me simplify my slides, organize my presentations, and just make them run much more smoothly. It worked! And it's so much easier than trying to speak from over-stuffed PowerPoint slides (which everyone hates and no one reads anyway). Richard was a fantastic help and so easy to collaborate with. If you do any amount of public speaking, be sure to contact Richard. Highly recommend!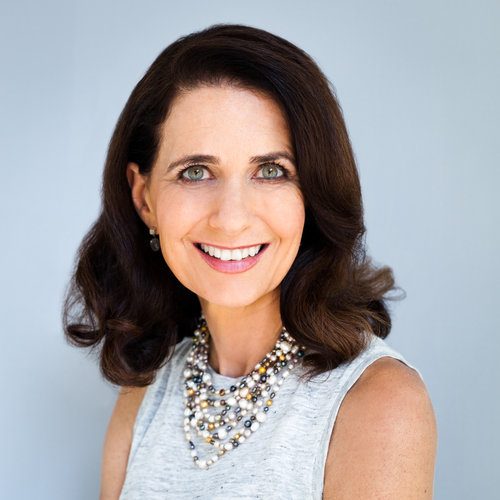 Attorney - Louderback Law Group
Lynn Hollenbeck
I can't think of anyone who wouldn't benefit from "The Secrets of Powerful Public Speaking." Through carefully targeted exercises designed to incorporate various proven techniques, Leader Richard Bannin provides personal constructive feedback in a supportive environment. This is a hands-on, participatory workshop where each participant is gently urged to expand their comfort zone and take advantage of all the arrows in the quiver you will leave with. Before this seminar, I thought good public speaking was a genetic natural gift. SPPS proves that, like tennis, it can be learned and mastered with the right coach and racket. Lynn Hollenbeck., San Francisco attorney.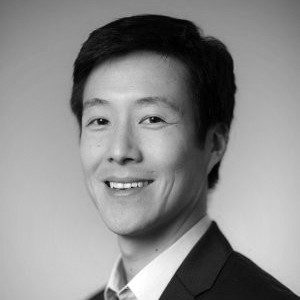 Director of Engineering
James Wang
I am trying to get better at public speaking, and I felt that Richard's class was valuable for speakers at all levels. The format and content were very well chosen, and the pacing was such that I felt engaged and actively learning for the full 5 hours of the course. Many of the tactics and exercises were ones that you can't just read about -- you have to experience it -- but many other forums for practicing public speaking don't always have the right blend of interactivity and expertise from a teacher. In contrast, The Confident Speaker has a really great formula to get everyone to their personal next level.
I thoroughly enjoyed the course and I feel that I have already improved in several tangible ways, with several additional and actionable areas to continue to follow up on.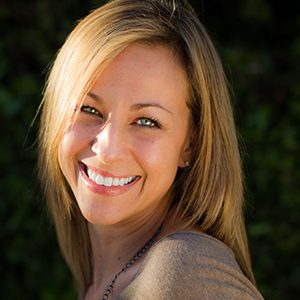 Education Coordinator - Run Right Business Consulting
Sunshine Mattison
I had the pleasure of listening to Richard Bannin as the keynote speak at a business planning session. Just from his workshop like presentation, I have been able to implement his methods into my own public speaking engagements. He is clear, concise and dynamic in his teaching which makes learning fun. Of all the speaker coaches I have worked with he came out on top. 
If you need more return from your Speaking Engagements, Sales Presentations or Networking, The Confident Speaker is the one for you.
Albert Scroll
Working with Richard was a delight. I hired Richard to help prepare an opening statement for a personal injury jury trial. Richard provided excellent input, that both improved the content of the presentation and the delivery. After two one hour sessions with Richard, my presentation was dramatically improved and I felt confident to present. Richard is a great set of trained eyes to help you take your next important presentation to the next level. Thank you Richard!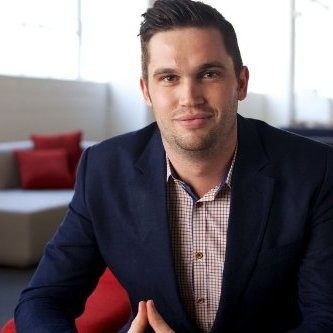 Principal Product Manager - Twilio
Evan Cummack
Richard is the best. We had a very short window in which to work with Richard to improve a couple of speaker presentations for a major conference; he was able to come in quickly and deliver tremendous ROI.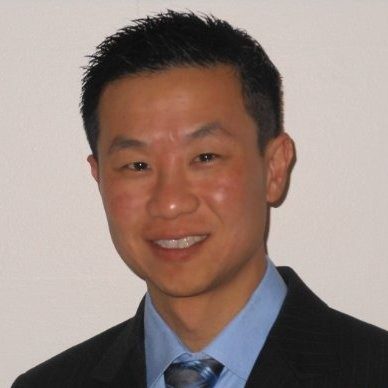 Manager, Health Education - Health Net
Hoa Su
Richard did a mock interview with me in preparation for an executive level job interview. He did an excellent job in pointing out what I did well and suggesting ways to make my responses more coherent, concise and powerful. He encouraged me to speak with passion and confidence and to demonstrate relevant emotions. He helped me organize my responses for greatest impact. Now I am more excited than nervous heading into my interview. I can't wait to speak confidently at my interview. Thanks Richard!